The 2022-2023 VCU Common Book: The Organ Thieves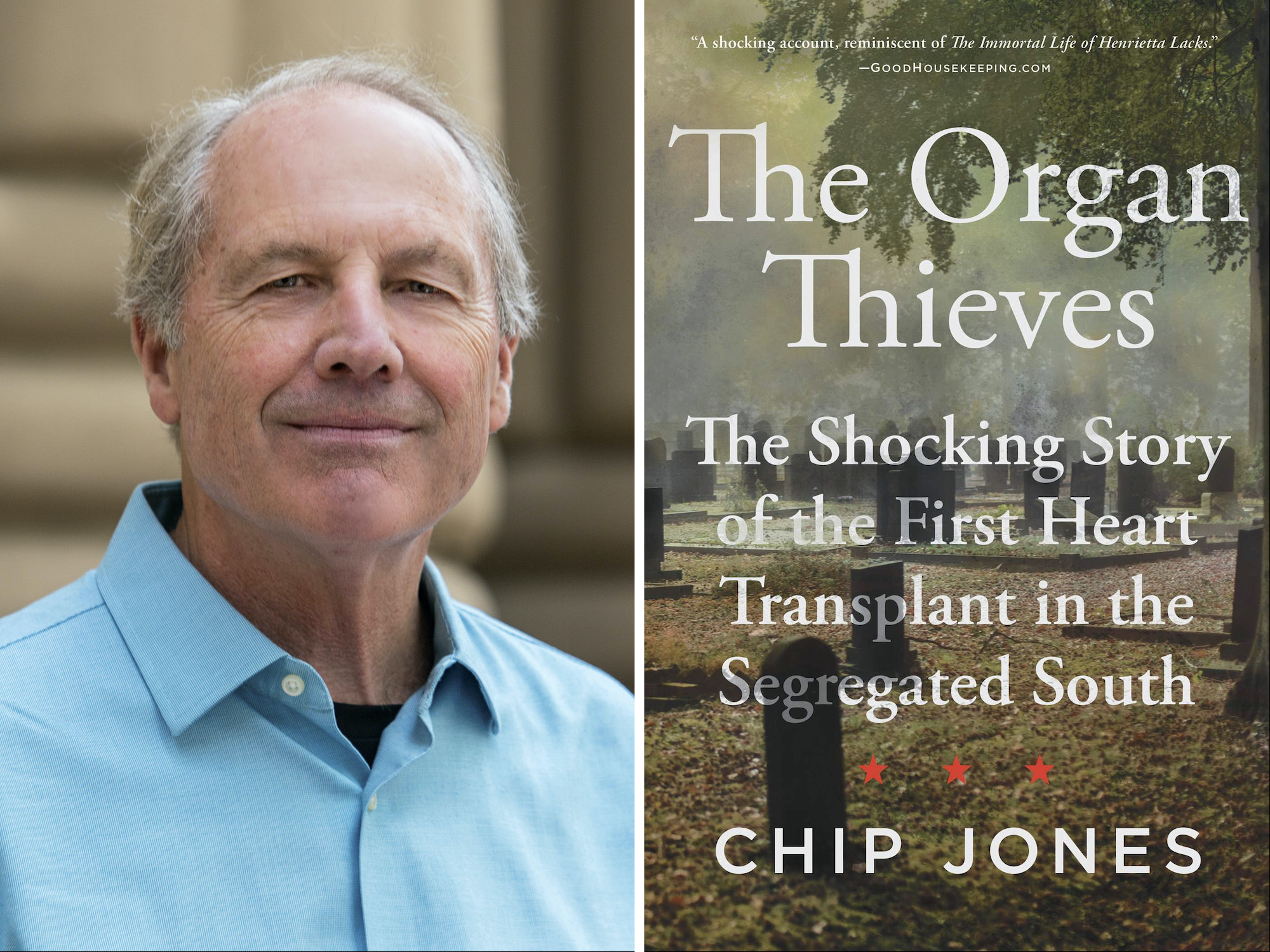 "The Organ Thieves: The Shocking Story of the First Heart Transplant in the Segregated South," a 2020 book that provides a "powerful story that examines institutional racism, mortality, medical ethics and the nature of justice for Black men living in the American South" (Kirkus Reviews), has been selected as the 2022 Virginia Commonwealth University Common Book.
The award-winning book, written by Pulitzer-nominated journalist Chip Jones, tells the story of Bruce Tucker, a Black man who went to the Medical College of Virginia in Richmond in 1968 with a head injury only to later have his heart taken out and transplanted to the chest of a white businessman.
It will be read by first-year students at VCU and will also be discussed through a series of events by the greater VCU and VCU Health community.
From the book's publisher, Simon & Schuster:
"Chip Jones exposes the horrifying inequality surrounding Tucker's death and how he was used as a human guinea pig without his family's permission or knowledge.
The circumstances surrounding his death reflect the long legacy of mistreating African Americans that began more than a century before with cadaver harvesting and worse. It culminated in efforts to win the heart transplant race in the late 1960s."
Read the full news release about The Organ Thieves being selected as the 2022-2023 Common Book.
Read below why our students and university leaders are excited about reading The Organ Thieves!
As a student, I think it's important that 'The Organ Thieves' was chosen for the Common Book because it elucidates racial injustice in medical practices, back in 1968, and now. The book details Bruce Tucker's experience within a Richmond hospital, and as VCU students, we need to acknowledge our community's history. Racial inequality in medical practices is still affecting millions of people. If students can inherit the lessons bestowed in the book, we'll have more information to make a change in our community, and for our future.

Carley Harrison,Student Member, Common Book Selection Committee
We cannot write our next chapter without understanding how the university's complex history affects our patients. VCU and its health system have come a long way, but we will not rest until we achieve health equity for all, regardless of race, ethnicity, income or geography.

Art Kellermann, M.D., Senior VP for Health Sciences at VCU and CEO of VCU Health System.
The Common Book is structured to help students learn how to consider complex issues from multiple perspectives and engage in civil academic discussions about those issues. 'The Organ Thieves' provides students with a tremendous opportunity to discuss a difficult aspect of our history in order to better understand our current moment and work toward a just future.

Constance Relihan, Ph.D., University College Dean