What is the Common Book Program?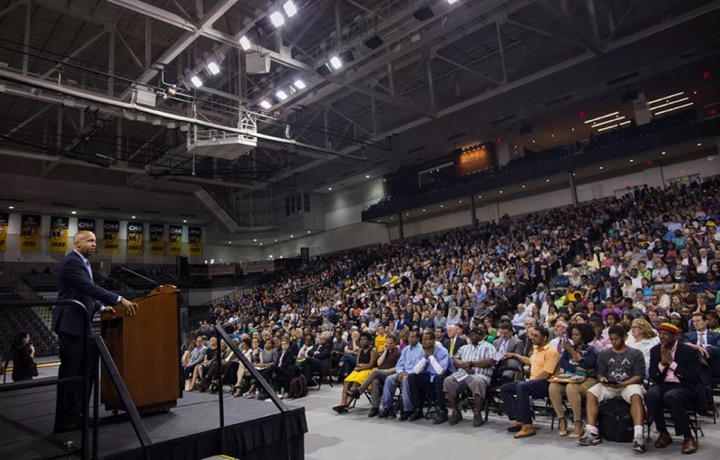 The Common Book Program is one of the largest initiatives in University College. Building upon the nationally recognized VCU Summer Reading program, the Common Book Program is a university-wide initiative focused on welcoming our first-year students into the vibrant intellectual culture of VCU.
The Common Book is intended to create the opportunity to explore complex social issues through an interdisciplinary lens. In addition to integrating the book into the Focused Inquiry curriculum of UNIV 111 and UNIV 112, faculty in University College foster partnerships across both campuses and within the broader Richmond community. Students are provided opportunities to explore the real-world application and problem-solving each fall.
Learn More About The Common Book